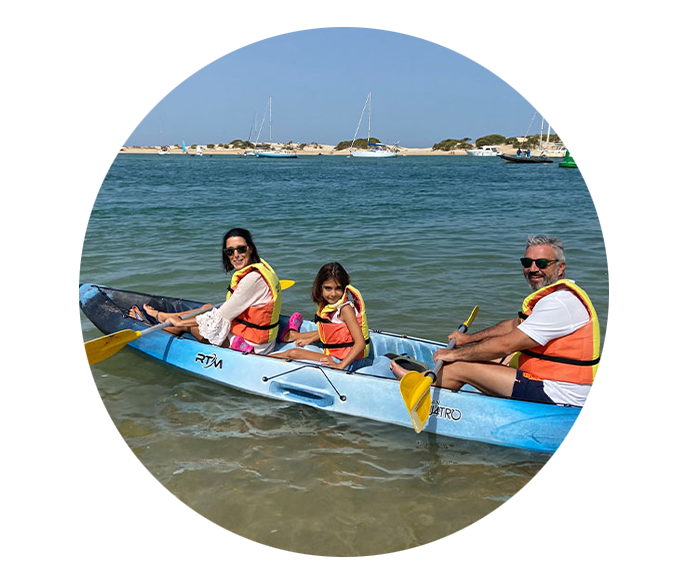 Kayak rental Sancti Petri
Warning
: Undefined array key "tabs_tab_align_tablet" in
/var/www/vhosts/novojet.net/httpdocs/wp-content/plugins/atlets-core/includes/elementor/widgets/wgl-tabs.php
on line
750
Warning
: Undefined array key "tabs_icon_position_tablet" in
/var/www/vhosts/novojet.net/httpdocs/wp-content/plugins/atlets-core/includes/elementor/widgets/wgl-tabs.php
on line
753
Warning
: Undefined array key "tabs_icon_position_mobile" in
/var/www/vhosts/novojet.net/httpdocs/wp-content/plugins/atlets-core/includes/elementor/widgets/wgl-tabs.php
on line
754
With Novojet you can rent for free or sign up for one of our guided kayak excursions.
Rowing with us can become an experience that opens the doors to a hobby that will be relaxing, exciting or challenging depending on how you want to practice it.
For nature lovers, they have the "Route through the Marshes" where they can observe, within the Bahía de Cádiz natural park, its plants, native birds, the Urrutia battery from the 19th century and the wonderful Punta del Boquerón.
And for the intrepid who are looking for history, they can row and enter the great Castle of Sancti Petri, a 17th century fortification.
Individual kayak reservations in Sancti Petri
Kayak reservations 2 people in Sancti Petri
Kayak reservations 3/4 people in Sancti Petri
Scheduled dates for the routes
Adults: €18 – Children under 12 years: €15 | Duration: 2 hours and a half | Minimum group: 6 people
Warning
: Undefined array key "tabs_tab_align_tablet" in
/var/www/vhosts/novojet.net/httpdocs/wp-content/plugins/atlets-core/includes/elementor/widgets/wgl-tabs.php
on line
750
Warning
: Undefined array key "tabs_icon_position_tablet" in
/var/www/vhosts/novojet.net/httpdocs/wp-content/plugins/atlets-core/includes/elementor/widgets/wgl-tabs.php
on line
753
Warning
: Undefined array key "tabs_icon_position_mobile" in
/var/www/vhosts/novojet.net/httpdocs/wp-content/plugins/atlets-core/includes/elementor/widgets/wgl-tabs.php
on line
754
MAY
JUNE
JULY
AUGUST
SEPTEMBER
OCTOBER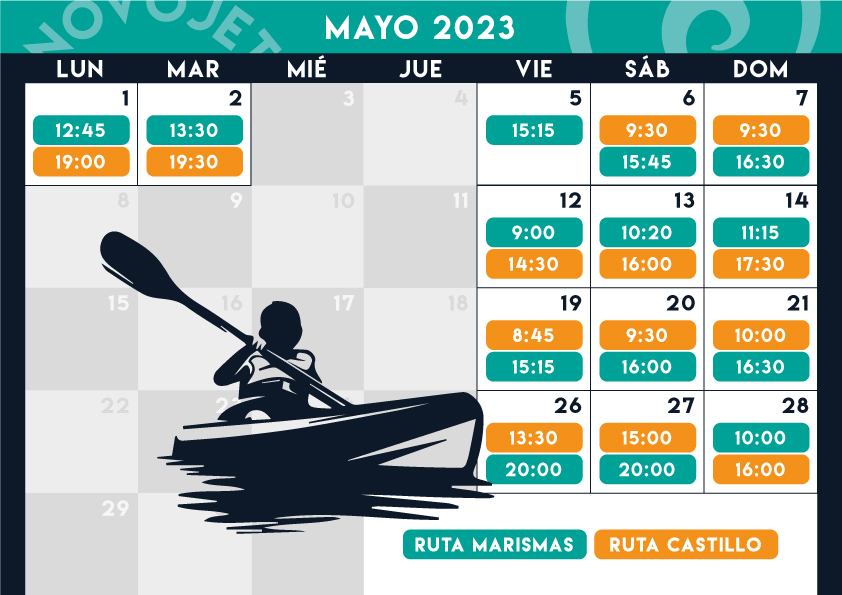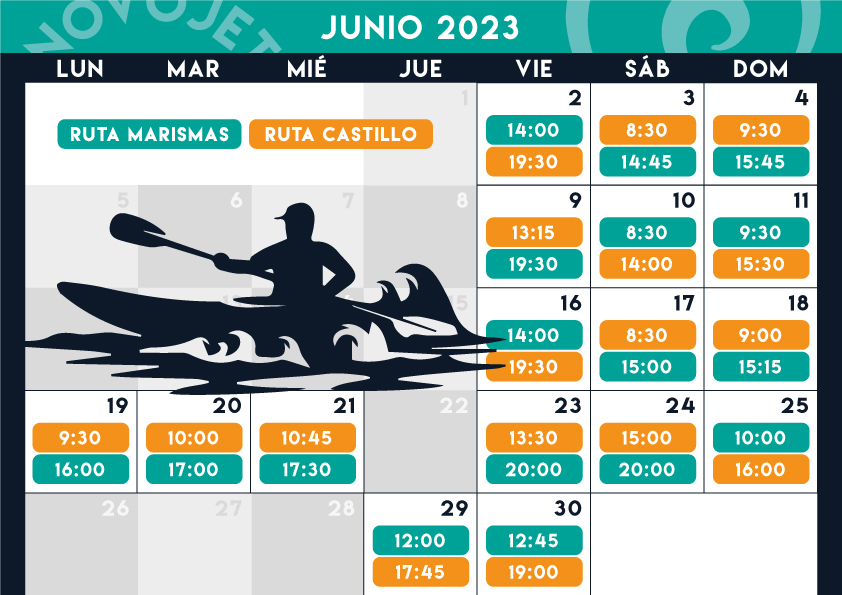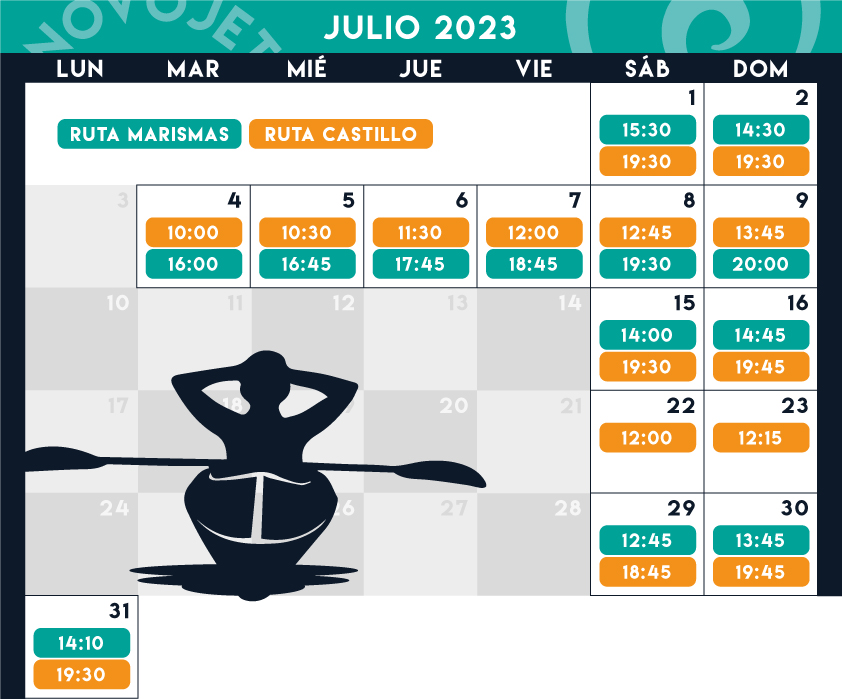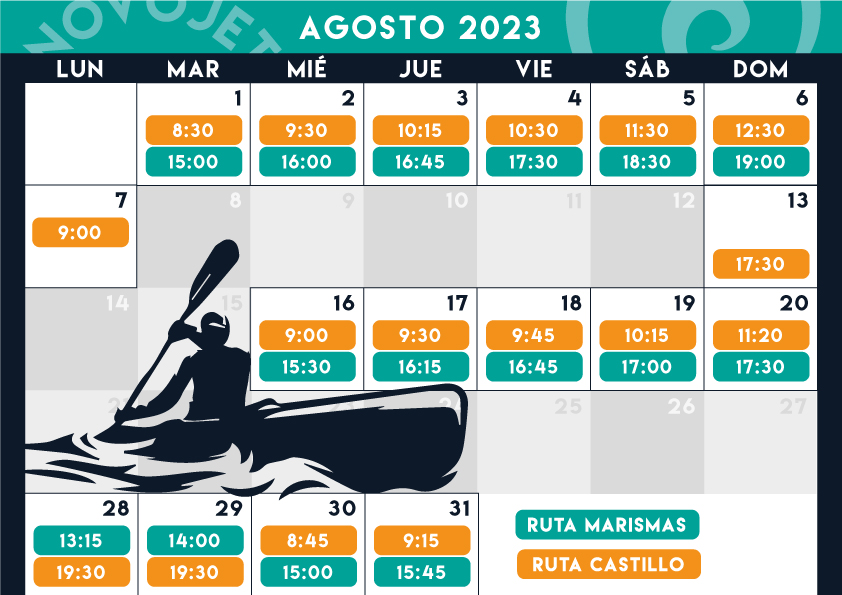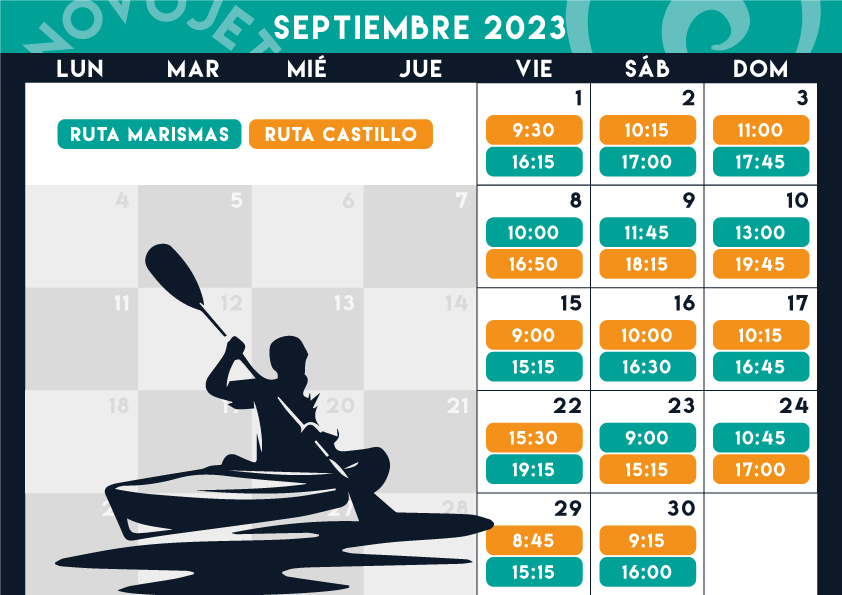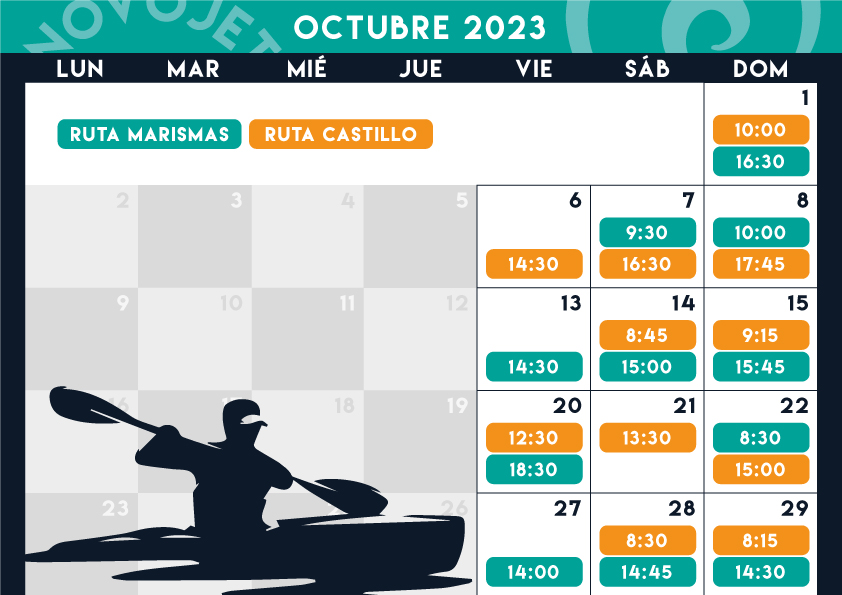 You have doubts? Call us
(+34)956 494 932
Or send us a Whatsapp at
+34 644 790 572
[contact-form-7 id="6023" title="contacts"]