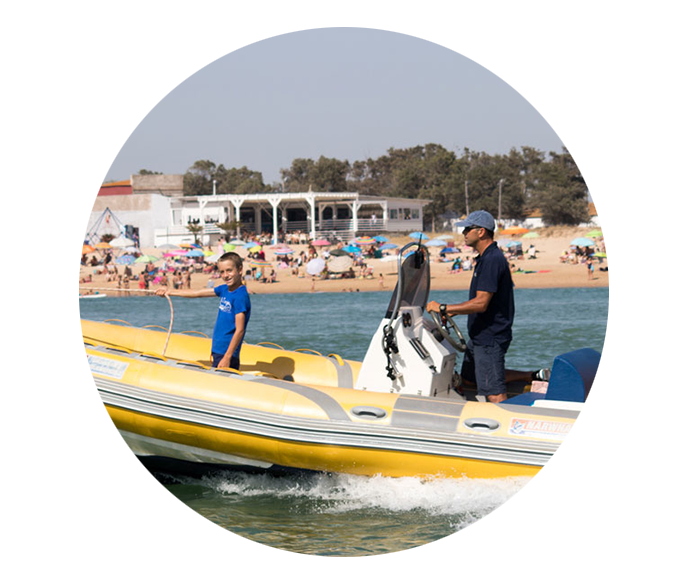 Our zodiac type boats are the right boats for the environment where we move: Sancti Petri.
An enclave with great historical wealth where you can learn about the history of the Sancti Petri Castle or the Urrutia Battery, in addition to the great ecological wealth, since we are in the Bahía de Cádiz Natural Park.
Do not let them tell you! Come check it out!
Depending on the conditions, the rent will be towards the marshes, muddy or around the castle.
*This rental is always done with a skipper.
*Max capacity of 10 people.
Around the bay
Consult according to season
Around the bay
Consult according to season
You have doubts? call us 
(+34)956 494 932
Or send us a Whatsapp at
+34 644 790 572