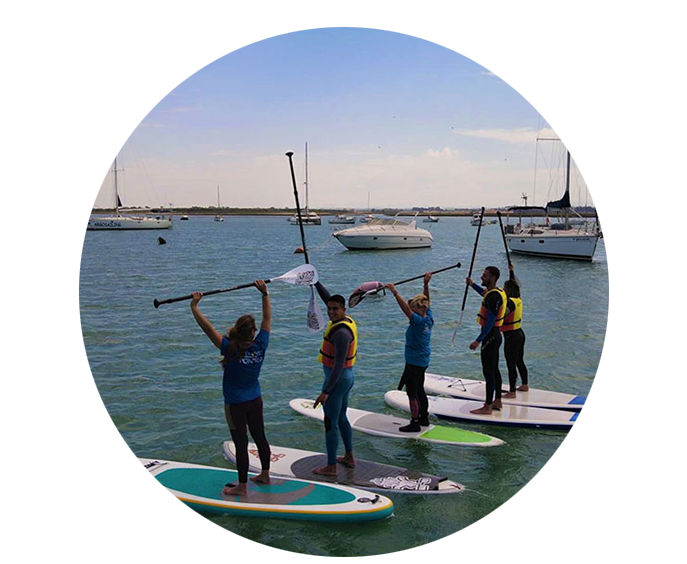 Warning
: Undefined array key "tabs_tab_align_tablet" in
/var/www/vhosts/novojet.net/httpdocs/wp-content/plugins/atlets-core/includes/elementor/widgets/wgl-tabs.php
on line
750
Warning
: Undefined array key "tabs_icon_position_tablet" in
/var/www/vhosts/novojet.net/httpdocs/wp-content/plugins/atlets-core/includes/elementor/widgets/wgl-tabs.php
on line
753
Warning
: Undefined array key "tabs_icon_position_mobile" in
/var/www/vhosts/novojet.net/httpdocs/wp-content/plugins/atlets-core/includes/elementor/widgets/wgl-tabs.php
on line
754
Stand Up Paddle (SUP) or PaddleSurf is a very current water sport that unites the skills of the original kayak rowing and the balance of surfing, a very fun sport and an original way of moving through the water.
Even if you think it is a very difficult activity, don't worry, our most common paddle surfing is for beginners for everyone. So the experience of rowing, keeping your balance, will be guaranteed.
For nature lovers, you can row through the marshes, where you can observe native plants and birds of the area, surround the fishing village of Sancti Petri and visit the Urrutia Battery.
And if you like history, you can row to the Sancti Petri Castle, making stops at the Isla de las Gaviotas, Punta del Boquerón or the bunkers on Camposoto beach.
You choose the route and enjoy a good time of paddle surfing in Chiclana!
INDIVIDUAL Paddle Surf board reservations
DOUBLE Paddle Surf board reservations
XXL Paddle Surf board reservations (max 8 adults)
Scheduled dates for the routes
Adults: €18 – Children under 12 years: €15 | Duration: 2 hours and a half | Minimum group: 6 people
Previous experience is required to complete the route. The price includes the necessary material (board, paddle and vest)
Warning
: Undefined array key "tabs_tab_align_tablet" in
/var/www/vhosts/novojet.net/httpdocs/wp-content/plugins/atlets-core/includes/elementor/widgets/wgl-tabs.php
on line
750
Warning
: Undefined array key "tabs_icon_position_tablet" in
/var/www/vhosts/novojet.net/httpdocs/wp-content/plugins/atlets-core/includes/elementor/widgets/wgl-tabs.php
on line
753
Warning
: Undefined array key "tabs_icon_position_mobile" in
/var/www/vhosts/novojet.net/httpdocs/wp-content/plugins/atlets-core/includes/elementor/widgets/wgl-tabs.php
on line
754
MAY
JUNE
JULY
AUGUST
SEPTEMBER
OCTOBER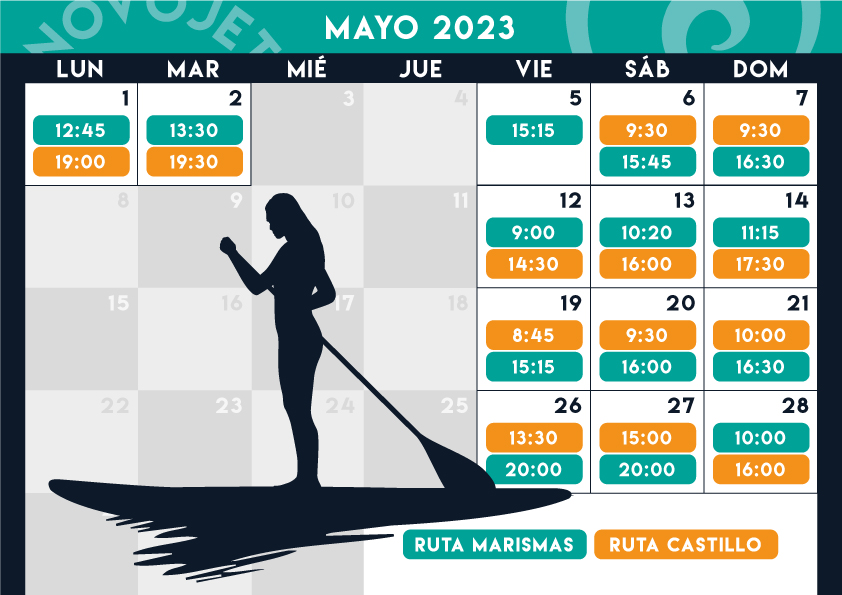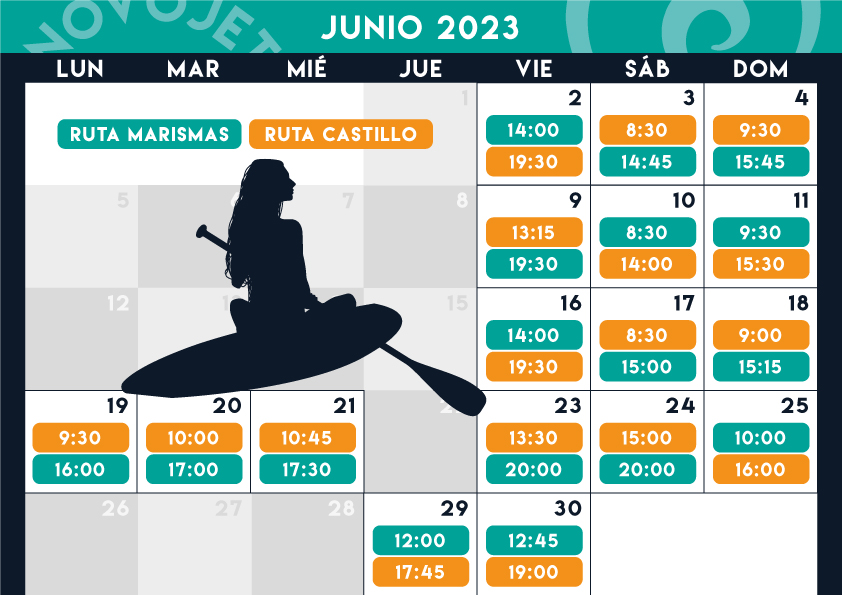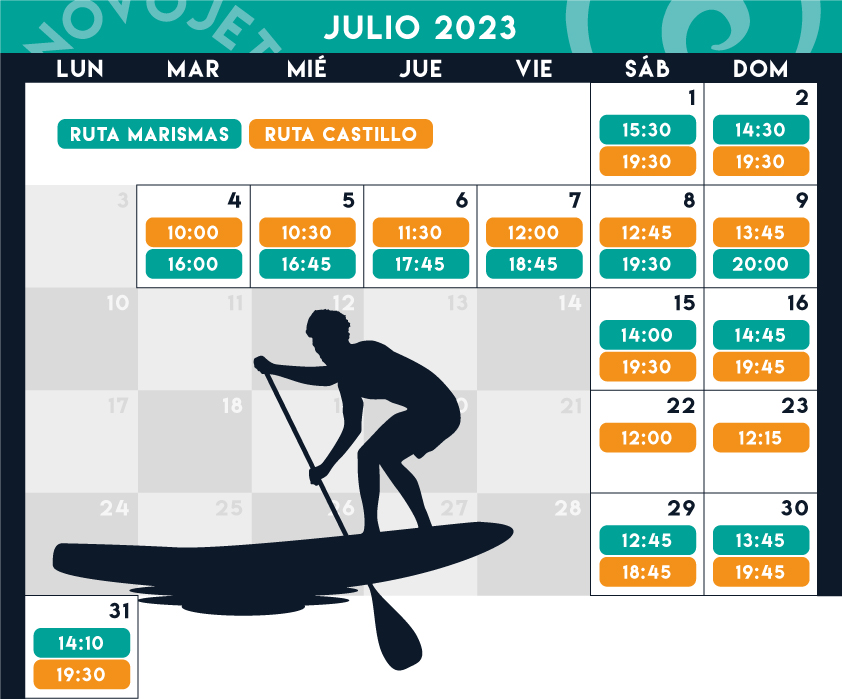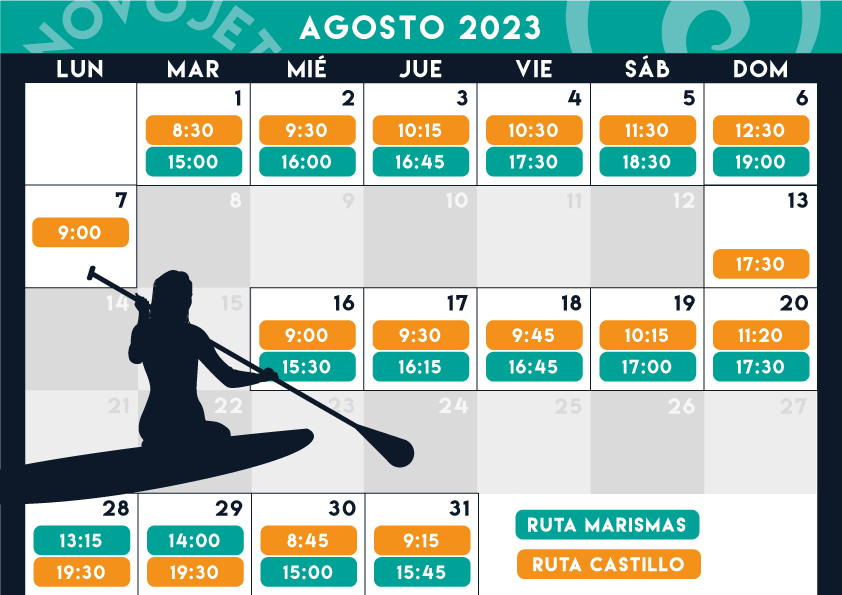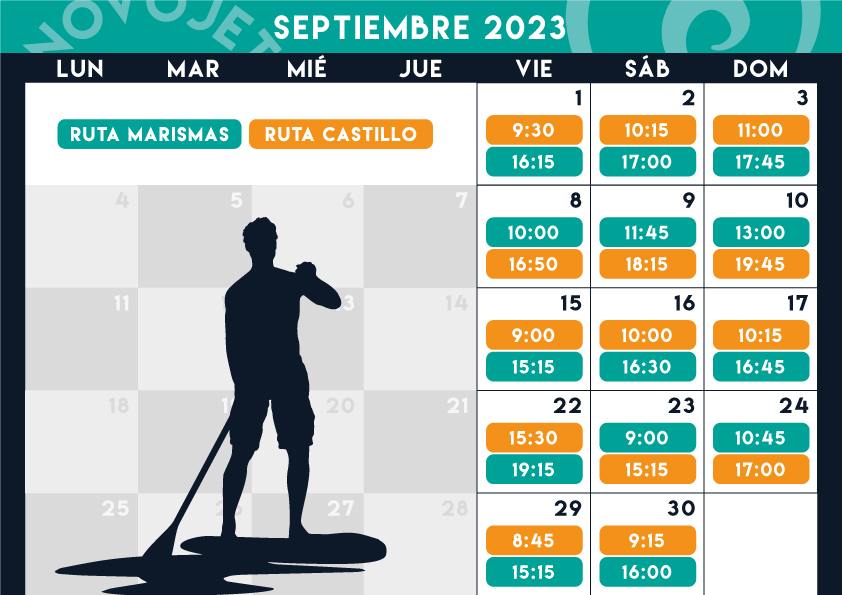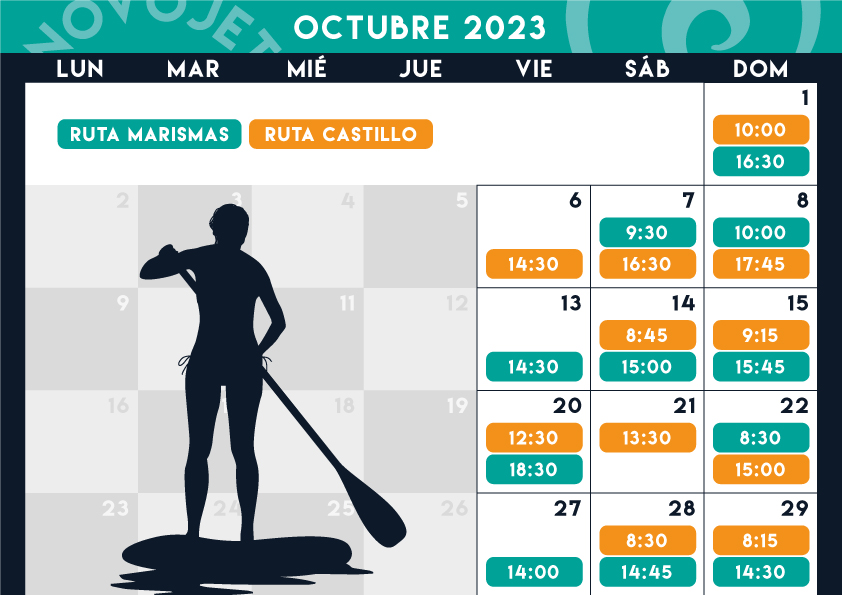 You have doubts? call us 
(+34)956 494 932
Or send us a Whatsapp at
+34 644 790 572
[contact-form-7 id="6023" title="contacts"]